Covid-19 Advisory Document
Business Agreements & Formats.
Appointment of director of company.
Appointment of Internal Auditor
Board Resolution For Change in Name of The Company
Commission Summary Template.
Telemarketing Report Templates.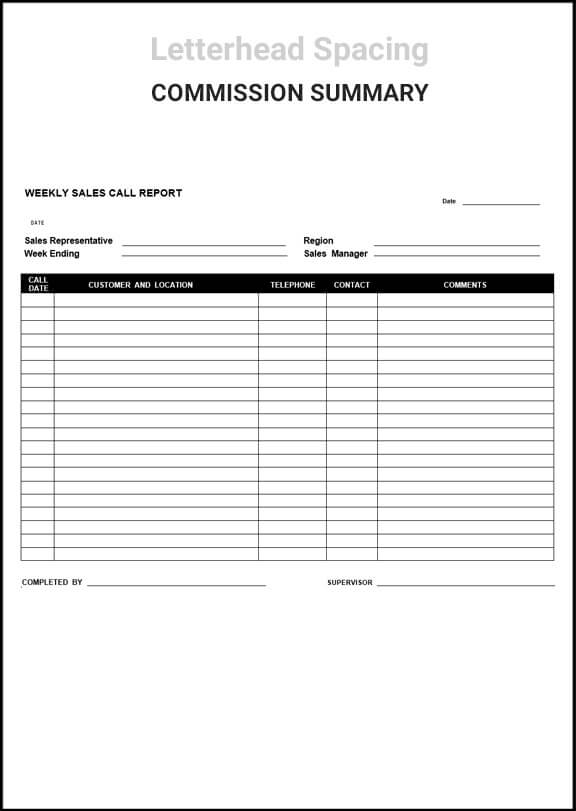 Claiming Damage for Defamation.
Employee ceased to be in Employment.
Notice of Dissolution of Partnership.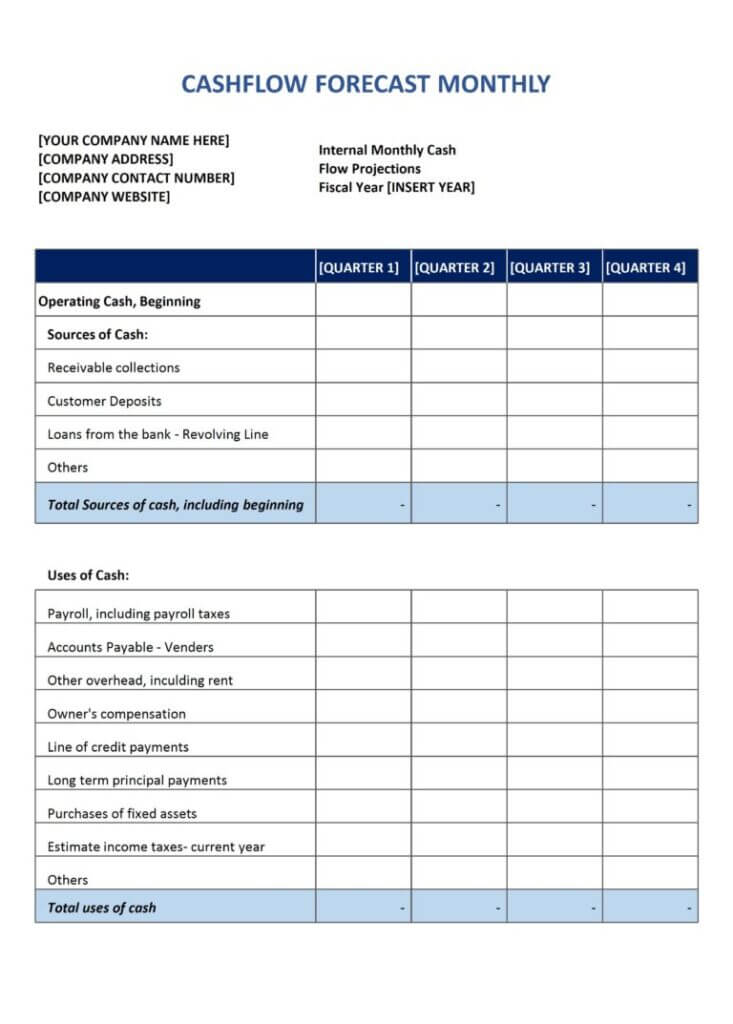 Cashflow Forecast Monthly.
New Business Announcement
What You Get In This Bundle?
Business Presentation & Reports
Marketing Agenda Presentation Template
Film Pitch Deck Template
Corporate Pitch Deck Template
Tech Startup Pitch Deck Template
Startup Pitch Deck Template
E-Commerce Pitch Deck Template
Corporate Travel Agency Presentation Template
Recruitment Firm Presentation Template
Fundraising Presentation Template
Pharmaceutical Presentation Template
App Pitch Deck Template
Product Presentation Template
Quaterly Update Presentation Template
Marketing Presentation Template
Business Plan Presentation Template
Sample Business Plan Powerpoint Presentation Template
Advertising Pitch Deck Template
Restaurant Pitch Deck Template
Health Pitch Deck Template
Project Proposal Presentation Template
Agency Pitch Deck Template
Real Estate Pitch Deck Template
Sales Pitch Deck Template
Advertising agency Presentation 15 slides Template
Food Startup Pitch Deck Template
Business Plan Pitch Deck Template
Marketplace Pitch Deck Template
Creative Pitch Deck Template
Sponsorship Pitch Deck Template
Sponsorship Pitch Deck Presentation Template
Jewellery Presentation Template
Social Media Presentation Template
Board Resolution For Change In Name Of The Company
Board Resolution For Closing Of A Bank Account
Board Resolution For Entering Into An Agreement
Board Resolution For Opening Of A Company Bank Account
Board Resolution For Voluntary Winding Up Of The Company
Board Resolution Format For Giving Power Of Attorney
Board Resolution Of Amending The Signing Of Cheques
Board Resolution Of Approving A Sale Agreement
Board Resolution Of Approving Business Asset Acquistion
Board Resolution Of Approving Declaration Of Final Dividend
Board Resolution Of Approving Rights Offering
Board Resolution Of Approving Subdivision Of Issued Shares
Board Resolution Of Approving The Sale Of Shares
Board Resolution Of Authorising A Cheque Approval Procedure
Board Resolution Of Authorising Asset Sales
Board Resolution Of Authorising The Issue Of Corporate Credit Cards In The Name Of The Executive Director
Board Resolution Of Authorising The President To Renew Employment Agreements
Board Resolution Of Contract Award Approval
Board Resolution Of Employee Retirement Approval
Board Resolution Of Officer Appointment
Board Resolution Of Section 186 Of The Companies Act, 2013 (Loan And Investment By The Company)
Board Resolution Of Stock Option Grant Approval
Board Resolution Of To Provide A Loan
Board Resolution On Making Contribution To Political Parties
Memorandum Of Assocation
 
Notice About The Employee, Who Has Ceased To Be In Employment
Notice By Company Claiming Damages For Defamation
Notice By Landlord To Tenant For Demand Of Possession Of House After Expiry Of Lease Period
Notice By Lessor To Lessee To Quit For Non Payment Of Rent
Notice By Purchaser For Specific Performance Of An Agreement
Notice By Tenant To Determine Lease
Notice By Vendor To Complete The Purchase Of Immovable Property
Notice Of Assignment By Assignee
Notice Of Determination Of Lease For Breach Of Covenants Contained In The Lease Deed
Notice Of Dissolution Of Partnership
Notice Of Sale Of Pledged Goods
Notice Of Suit Under Section 80, Code Of Civil Procedure
Notice To Owner Of Adjacent Land Not To Make Any Construction Which May Invade The Privacy
 
Applicant Appraisal Form Evaluation Template
Bank Loan Application Form
Business Credit Application Template
Buyer'S Property Inspection Report Template
Collection Report Template
Commission Summary Template
Consumer Credit Application Template
Customer Complaint Form
Customer Service Action Form Plan
Employment Application Form Template
Job Analysis Template
Packing List Of Order Template
Purchase Order – Excel Template
Purchase Requisition Form
Reimbursement Form Medical Expenses Template
Return Authorization Template
Stock Certificate And Common Stock
Telemarketing Report Template
Vendor Evaluation Template
Wire Transfer Instructions Form Template
 
Business Agreement & Formats
Business Confidentiality Agreement
Business Operating Agreement
Client Confidentiality Agreement
Commercial Lease Agreement
Computer Services Agreement
Equipment License Agreement
Equipment Purchase Agreement
Internal Service Level Agreement
Joint Venture Agreement
Licence To Use Agreement
Llc Operating Agreement
Management Services Agreement
Mutual Confidentiality Agreement
Operating Agreement
Partnership Agreement
Partnership Business Agreement
Patent License Agreement
Product Distribution Agreement
Professional Services Agreement
Share Holder Agreement
Stock Purchase Agreement
Stock Sales Agreement
Stock Subscription Agreement
Website Maintenance Agreement
Accounting Agreement
Addendum To Rent Agreement
Advertising Agency Agreement
Agreement Between Carrier And Shipper
Agreement Between Owner And Contractor
Agreement For Chairman Of Board Of Directors
Agreement For Outsourcing Call Center
Agreement For Permission To Sublet
Agreement Of Sale Of Immovable Property
Agreement To Compromise Debt
Agreement To Extend Debt Payment
Agreement To Lease
Application Of Zoning Variance
Appointment Letter For Non-Executive Independent Director
Article Of Association
Artist Agent Agreement
Asset Purchase Agreement Retail Store
Assets Purchase Agreement
Assets Sale Agreement
Assignment Of Accounts Receivable With Recourse
Assignment Of Contract To Sell Real Estate
Assignment Of Lease By Lessee With Consent Of Lessor
Assignment Of Money Due
Assignment Of Mortgage
Assignment Of Real Estate Contract
Assignment Of Share
Assignment Of Sublease
Ballon Note
Bill Of Sale (With Encumbrances)
Booking Agreement
Bulk Sale Contract
Bylaws Of A Non-Profit Corporation
Canteen Agreement
Certificate Of Incorporation
Co-Founders-Agreement
Commercial Pledge Equipment And Machinery
Compromise Disputed Account Agreement
Computer Rental Agreement
Conditional Sale Agreement
Consultancy Agreement
Continuing Guarantee
Contract Of Sale Of Commercial Property Template
Contract-Employee-Offer-Letter-Sample
Contractor Agreement
Convertible Debenture Purchase Agreement
Dealership Contract
Debenture Trust Deed
Deed For Modification Of The Terms Of The Lease
Demand Note
Development Agreement
Distribution Agreement
Employee Offer Letter
Employment Agreement
Employment Contract
Equipment And Leasehold Improvements Lease Agreement
Equipment Sale Agreement
Equipments Maintenance Agreement
Escrow Agreement
Extension Of Lease
Founder Agreement
Franchise Agreement
Freelance Contract
Genral Power Of Attorney
Guaranty
Guaranty Of Lease
Hypothec On Movables
Importer Agreement
Instalment Payment Agreement
Intern-Offer-Letter Agreement
Interview Guide
Irrevocable Proxy
It Systems
Lease Cancellation Agreement
Letter Of Appointment
Letter Of Assignment Of Accounts Receivable With Non-Recourse
Letter To Bank
Letter-Of-Intent
Licence Agreement
License Agreement
License Agreement Exclusive And Non-Transferable_Right
License Agreement Install, Construct, Operate, Maintain
License Agreement Non-Transferable And Non-Exclusive
License Agreement Short Form
Limited Partnership Agreement
Limited Power Of Attorney
Loan Agreement
Management Agreement
Marketing Agreement
Master Franchise Agreement
Merchandise Agreement
Mortgage
Mortgage Note
Motor Vehicle Conveyance
Multi User License Agreement
Mutual Cancellation Of Lease
Mutual Release
Noc Draft
Noc For Attending Workshop
Noc For Bank Account
Noc For Credit Card
Noc For Double Shift
Noc For Employees To Work In Other Organization
Noc For Organizing Event
Noc For Part Time Job
Noc For Personal Loan
Noc For Tourist Vissa
Noc For Trainee Student From Company
Noc For Visiting Abroad
Noc Letter Format For Department Change
Noc Letter Format For Job Change
Noc Letter Format For Studies
Noc Letter To Employee For Visa
Non Competence And Non-Disclosure Agreement
Nondisclosure Agerement
Note Purchase Agreement
Offer To Purchase Real Estate Property
Option To Purchase
Partnership Dissolution Agreement
Partnership-Deed
Personal Guaranty
Product Supply Agreement
Project Management Agreement
Promissory Note
Property Management Agreement
Publishing Agreement
Purchase Order
Purchasing Agent Agreement
Real Estate Salesman Independent Contractor Agreement
Rental-Agreement-Sample-And-All-You-Need-To-Know-Google-Docs
Resignation Letter
Revocable Proxy
Revocation Of Power Of Attorney
Right Of First Refusal
Sale Deed
Sales Agency Agreement
Security Installment Agreement
Senior Advisor Agreement
Share Transfer Agreement
Share-Certificate
Subcontract Agreement
Subordination Agreement
Supply Agreement
Terms Of Service Agreement
Transfer Of Stock Certificate
Travel Services Agreement
Unilateral Liability Release
Unlimited Guaranty
Unlimited Power Of Attorney
Vendor Agreement
Warehouse Agreement
Warning Notice For Attendance Issues
Warning Notice For General Behaviour Issues
Warning Notice For Misbehaviour On Specific Date-Occassion
Warning Notice For Performance Issues
Website Development Agreement
Zero Tolerance Policy
 
Attendance Sheet Template
Billing Invoice Blank Spreadsheet
Blank Sop Template
Bus Finance Ssht Balance Sheet Monthly
Cashflow Forecast Monthly (Word, Excel)
Company Attendance Sheet Template
Editabl Monthly Income Blank Spreadsheet
Employee Timesheet
Goal Setting Worksheet Template
Interview Score Sheet Template
Lead Tracking Excel Template
Monthly Budget Worksheet
Price Quotation
Price Quotation
Restaurant Annual Budget Template
Sample Payroll Timesheet
Standard Purchase Order
Work Estimate
 
Prospect website lead
Sales call Scheduling Email
Sales Introduction Email
Sales Resolution Email
Assistance in Free Trial Of Product
Build Rapport
Cold Email Sales Pitch
Demo request Email
Follow up Sales Email
2nd Follow up Sales Email
3rd & final Follow up Sales Email
LinkedIn connection accepted sales pitch
Candidate Rejection Email Template
Cold Sales Pitch
Email From Employer To A Recruitment Agency Or External Recruiter
Email Template To Request An Intake Meeting From Recruiter To Hiring Manager
Email To Successful Candidate After Interview
Example Of Open Position Announcement Email
Feature Release Announcement Email Template
Job Offer Email
New Business Announcement Email Template
New Employee Announcement Email
New Employee Welcome Email Template
New Product Release Email Template
New Software Release Email Template
Template Of A Pre Order Announcement Email
Template Of New Employee Announcement Email
Template Of Open Position Announcement Email
Template Of Promotion Email Template Announcement
Video Interview Invitation Email
 
Invoice Template
Invoice Tracker
bill of lading
Commercial Invoice
Advertising Invoice
Architect Invoice Template
Artist Invoice Template
Attorney Invoice
cake invoice template
car sale invoice template
Carpenter Invoice Template
Clinic Invoice Template
Construction Invoice
consulting invoice
contractor invoice template
dental invoice template
estimate invoice template
event planning invoice template
freelance invoice template
Furniture Invoice Template
hotel invoice template
Hourly Invoice
IT Services Invoice Template